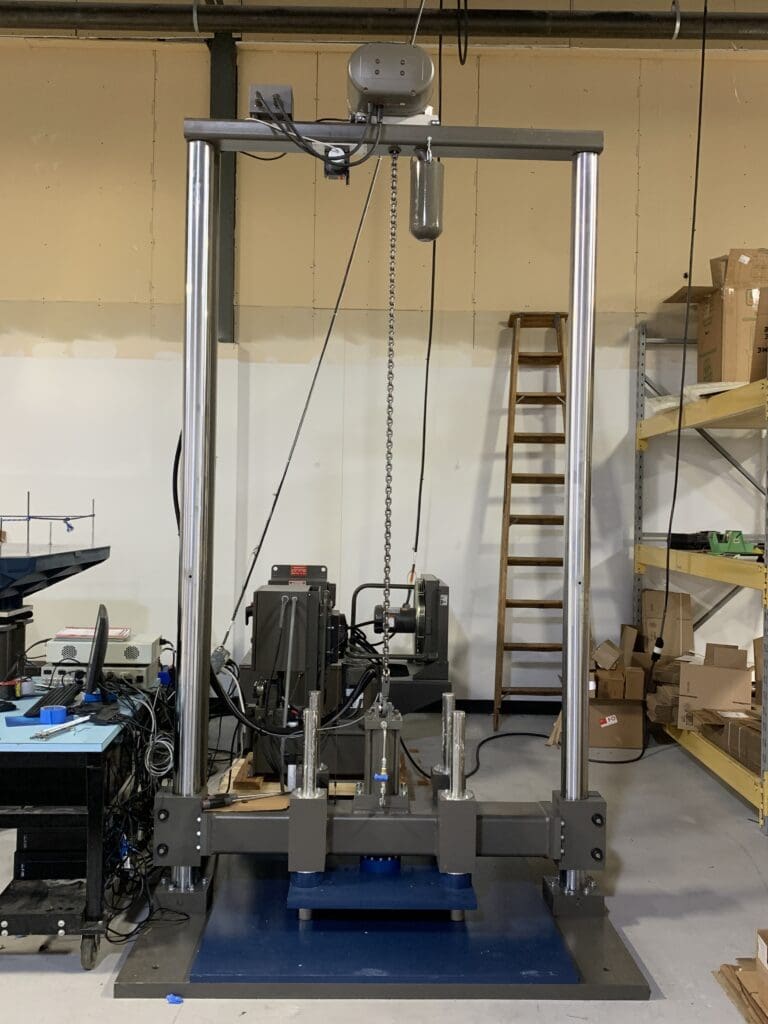 Compression testing is required to ensure that packaged products survive shipment and storage while other packages are stacked on top of them. Quest has recently acquired a compression machine with advanced software that has multiple capabilities:
compresses samples up to 48″ x 48″ x 78″ (L x W x H)
achieves up to a max of 15,000 lb of force
performs apply & release tests, apply & hold tests.
has ability to increase the force applied linearly over time.
can be programmed to stop after a certain amount of displacement has been achieved
has ability to produce stress/strain curves, determining the force at which the sample starts to yield to the load.
This machine will streamline testing to the following standards:
ASTM C364 – Standard Test Method for Edgewise Compressive Strength of Sandwich Constructions
ASTM D4169-22, Schedule B – Warehouse Stacking and Schedule C – Vehicle Stacking
ASTM D642 – Test Method for Determining Compressive Resistance of Shipping Containers, Components, and Unit Loads
FEFCO-4-6,8,11,50,55 – Introduction to the development of FEFCO Testing Methods for corrugated board and boxes
ISO 12048 – Compression and stacking tests using a compression tester of Complete, filled transport packages
ISTA 1D, 2A, 2B, 3A, 3B, 3E, 3F, ISTA-6 Fedex, and ISTA-6 Amazon series testing
ISO-3037 – Corrugated fibreboard – Determination of edgewise crush resistance (unwaxed edge method)
TAPPI T 804 – Compression test of fiberboard shipping containers
TAPPI-T 811 – Edgewise compressive strength of corrugated fiberboard (short column test)
TAPPI-T 838 – Edge crush test using neckdown
Click here to see a quick video.
Quick Links